PLR - Baby Milestone Cards Canva Template (Commercial Use)
Regular price

$0.00

Sale price

$27.00
Get This Template for Free Inside The Membership

Get access to this template and UNLIMITED access to ALL PLR templates, workshops, courses & more inside The Creators Growth Club. CLICK HERE to learn more!
Kickstart your digital product sales on Etsy with this pack of Baby Milestone Cards Canva Template.

Introducing this charming pack of Baby Milestone Cards, featuring over 30 beautifully designed cards with delicate floral lined drawings and a timeless script & serif font duo. 
These cards are perfect for capturing special moments and milestones, from weekly and monthly achievements to their very firsts!
With prompts for all the major milestones, including baby's first smile, first tooth, first word and more, your customer will have everything they need to document their baby's journey in style.
And the best part? This pack is easily editable and customisable using Canva! Simply adjust the fonts, colours, and designs to make it unique, then resell it as your own creation on platforms like Etsy or anywhere else online. It's the perfect solution for busy parents who want to capture all those special moments without spending hours designing their own cards.
Some of the milestones included in this pack are:
Today I took my first steps

Today I crawled for the first time

Today I got my first tooth

Today I said my first word

Today I laughed for the first time

Today I slept through the night

Today I rolled over for the first time
Additional details:
includes a 

PLR/Resell rights to a fully editable pack of Baby Milestone Cards - Canva Template.

This Canva template is 1800 x 2500px  and includes 32 cards + a title card.
Please read the Licence Terms (details below) before purchasing this product so you understand how you can and cannot use this Canva template.
Licence Terms

You can use this template to create completed end products only. This is not a template reselling license.

This means that you may share and sell the FINISHED end-products you create with the template.

You may not share, duplicate, resell, distribute, transfer, gift, or reproduce these templates away, with or without modifications. In other words, you may not sell the actual editable Canva templates.

By purchasing this product you agree to these terms.
What You'll Receive

You'll receive a PDF document with instructions & links to access 1 x Baby Milestone Cards Canva Template with PLR licence for resell.


Access Instructions

☆ As soon as your purchase is complete, you'll receive a PDF document with a download link to access your template. Within this document, you'll also have access to some Canva design tips and details on the Licence Terms for this product.

☆ Customise and edit the template to fit your brand, audience, and style.

☆ You've achieved a masterpiece! Now, you can easily download it as a PDF to showcase your work and sell it on Etsy, your website or other digital marketplaces. Alternatively, if you'd like physical products with the design, simply configure them for printing. Easy!
Important Information

To use this template you will need access to a Canva Account. The free Canva account is fine. Don't have a Canva account? No worries, you can sign up here.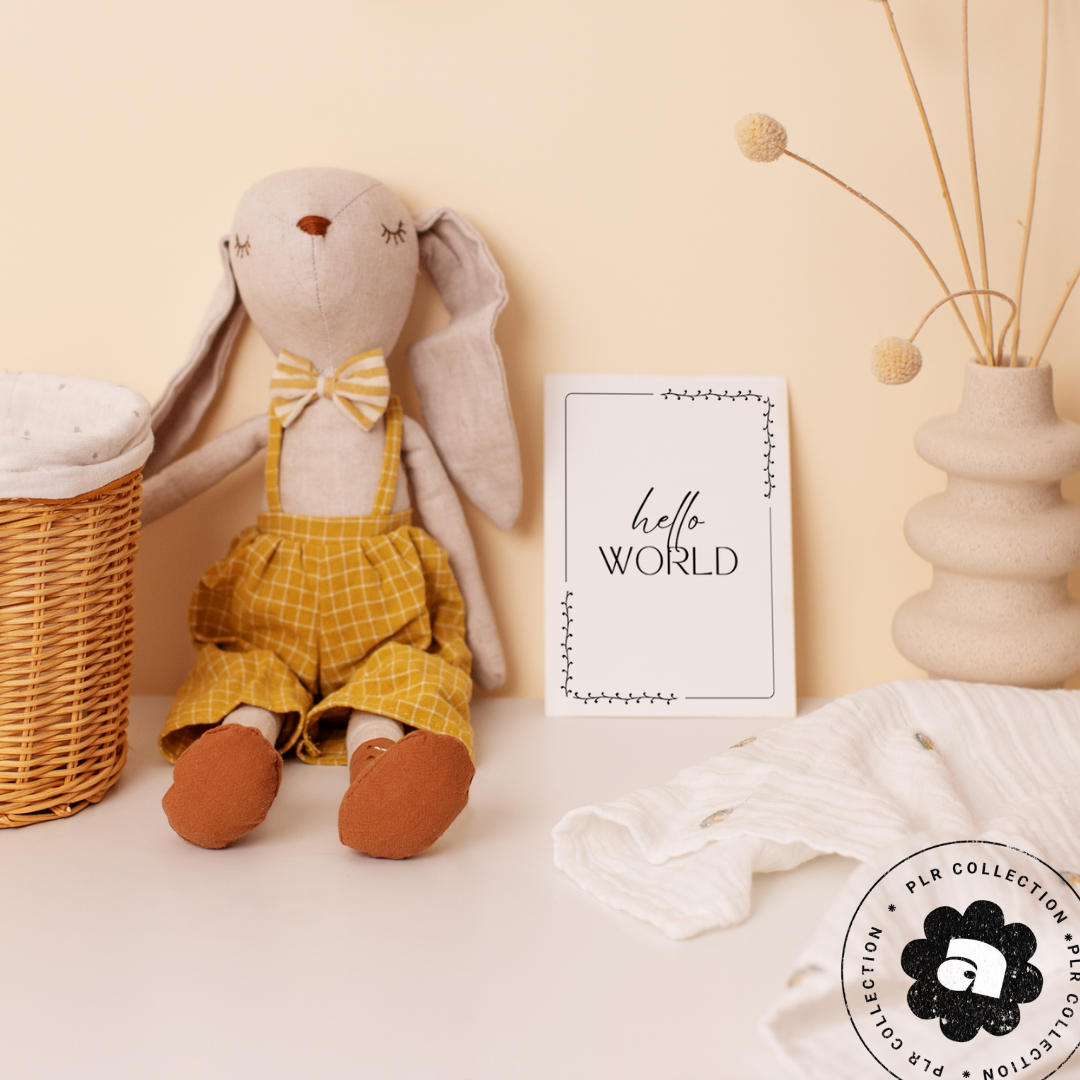 Product as described
These are amazing and have made me so much money. Thanks Alicia!
PLR FAQs
What is PLR?

PLR (Private Label Rights) refers to the permission granted to you to use a pre-made template as if it were your own. This means that you can take the template, modify it, and sell it as a unique product on your Etsy shop. However, keep in mind that you still need to be creative and make some changes to the template to avoid selling a duplicate product.
Can I edit the PLR template?

Yes, you are encouraged to edit the PLR template as much as you like. This is actually one of the benefits of purchasing a PLR template – you have the flexibility to make it your own. However, it's important to follow the License Terms when using the template.
How much of the PLR template will I have to change?

You don't have to make extensive changes to the PLR template, but it's recommended that you make at least a few changes to ensure that the product is unique. Some examples of changes you can make include altering the colors, font, or elements of the template.
Is it legal to sell this PLR template on Etsy?

Yes, it is legal to sell PLR templates on Etsy as long as you follow the platform's guidelines. However, it's important to note that Etsy doesn't allow duplicate products, so it's recommended that you make some changes to the template to make it your own.
What is the difference between PLR & MRR?

You can learn more about the PLR and MRR terms of use by clicking here!