PLR - Ultimate Life Planner Notion Template (Commercial Use)
Regular price

$47.00

Sale price

$37.00
Get This Template for Free Inside The Membership

Get access to this template and UNLIMITED access to ALL PLR templates, workshops, courses & more inside The Creators Growth Club. CLICK HERE to learn more!
Kickstart your digital product sales on Etsy with this PLR Ultimate Life Planner - Notion Template.
Unveiling the Ultimate Life Planner Notion Template - designed to be the game changer in daily life management and productivity enhancements. With this dynamic tool, tracking everything from Finance, Self-Care rituals, Lifestyle choices, and that big Life Vision becomes a cakewalk.

This Notion template is fully equipped with PLR (Private Label Rights)! Meaning, you've got the green light to put your branding on it and sell it as your very own masterpiece.

Why This Planner is a Must-Have

Notion Expertise: Crafted hand in hand with a Notion wizard. Pure genius meets function.
Everything You Need: It's all in here: Finance, Self-Care, Lifestyle, Productivity, Nutrition, Life Vision and more.
Make It Yours: Fully customizable design. Play around until it matches your style.
Hop Around With Ease: Swift navigation thanks to a top bar menu and a detailed Index page.
Sleek Looks: Start with a minimalist canvas and add your flair with unique icons and cover photos.
Bang For Your Buck: It's not just a template; it's a business in a box.
Limitless Reselling: With those unmatched PLR resell rights, set your sales targets high!
A quick tech note: This tool is optimized for the Notion app and Notion.so (website). If you're new to the scene, just pop over, set up a free Notion account, duplicate the template, and voila - you're ready to rock and roll in under 5 minutes. 

To get you selling at lightning speed, included are the following BONUSES:
Bonus #1: 10 x Etsy Listing Image Canva Templates
Perfectly crafted to showcase your Notion Planner on Etsy, these Canva templates are a game-changer for your online listings. They're designed to be eye-catching and are easily customizable to fit your unique style.
Bonus #2: Editable Notion Banner Canva Templates
Keep your branding fresh and up-to-date with minimal effort. These editable templates allow you to quickly update the look and feel of your Notion planner, ensuring it always aligns with your brand's aesthetic.
Bonus #3: Editable Notion Planner Instructions Guide - Google Doc
Provide your customers with a user-friendly guide to navigating your Notion Planner. This editable Google Doc makes it easy for you to customize instructions and ensures your customers have a seamless experience, offering you peace of mind as a seller.

PLEASE NOTE:
Passing on the PLR rights to your customers is not permitted. Also, due to the nature of this product, I don't offer refunds. Thanks for understanding.
Let's get selling!
Please read the Licence Terms (details below) before purchasing this product so you understand how you can and cannot use this Notion template.
Licence Terms

This Notion Template comes with PLR (Private Label Rights), meaning you're free to rebrand and resell this as your own.

IMPORTANT NOTE:
You cannot resell this as a PLR product. You cannot transfer to anyone the resell rights.

By purchasing this product you agree to these terms.
What You'll Receive

You'll receive a PDF document with instructions & links to access the Notion Template & your bonuses.


Access Instructions

☆ As soon as your purchase is complete, you'll receive a PDF document with a download link to access your template(s). Within this document, you'll also have access to some tips and details on the Licence Terms for this product.
Important Information

To use this template you will need access to a Canva Account. The free Canva account is fine. Don't have a Canva account? No worries, you can sign up here.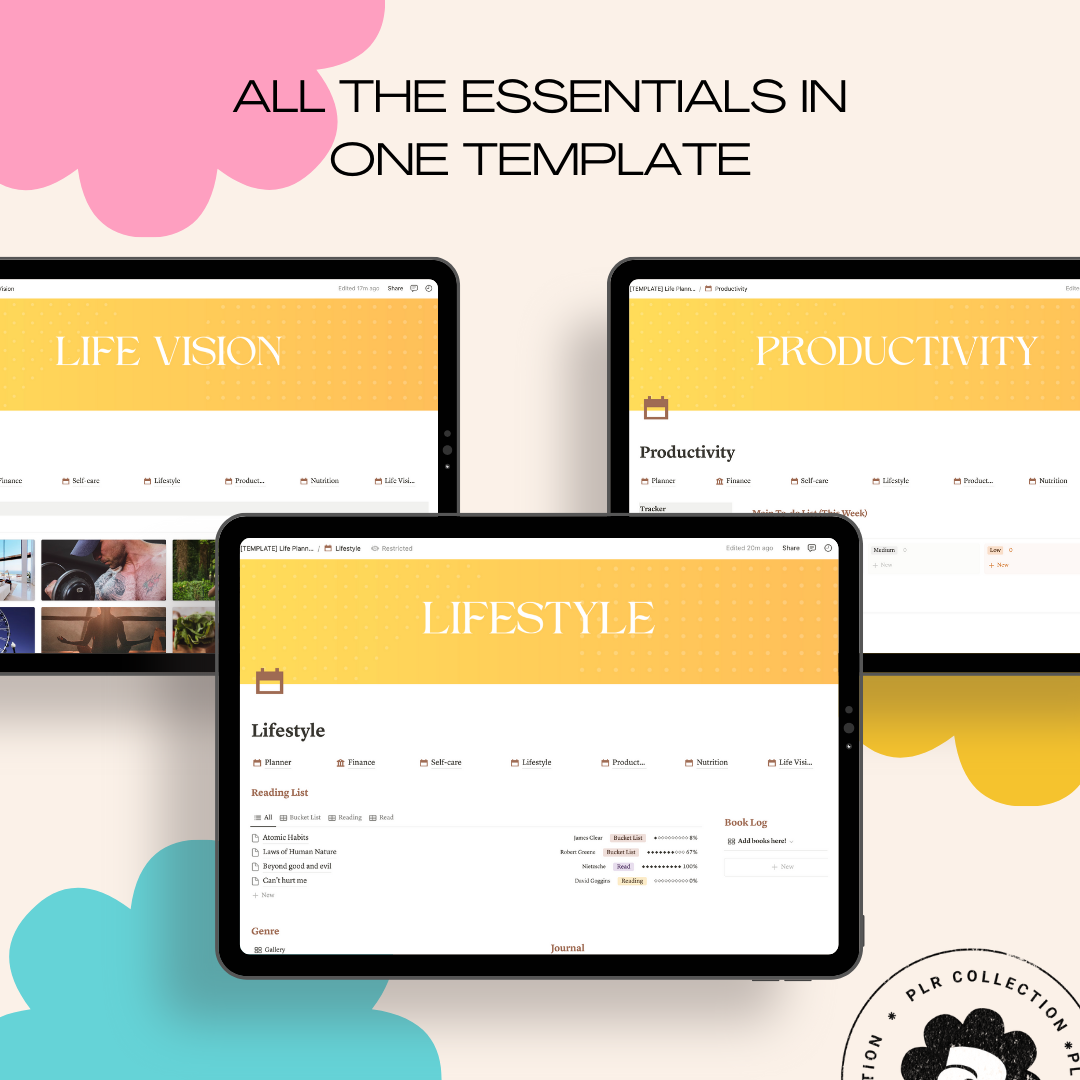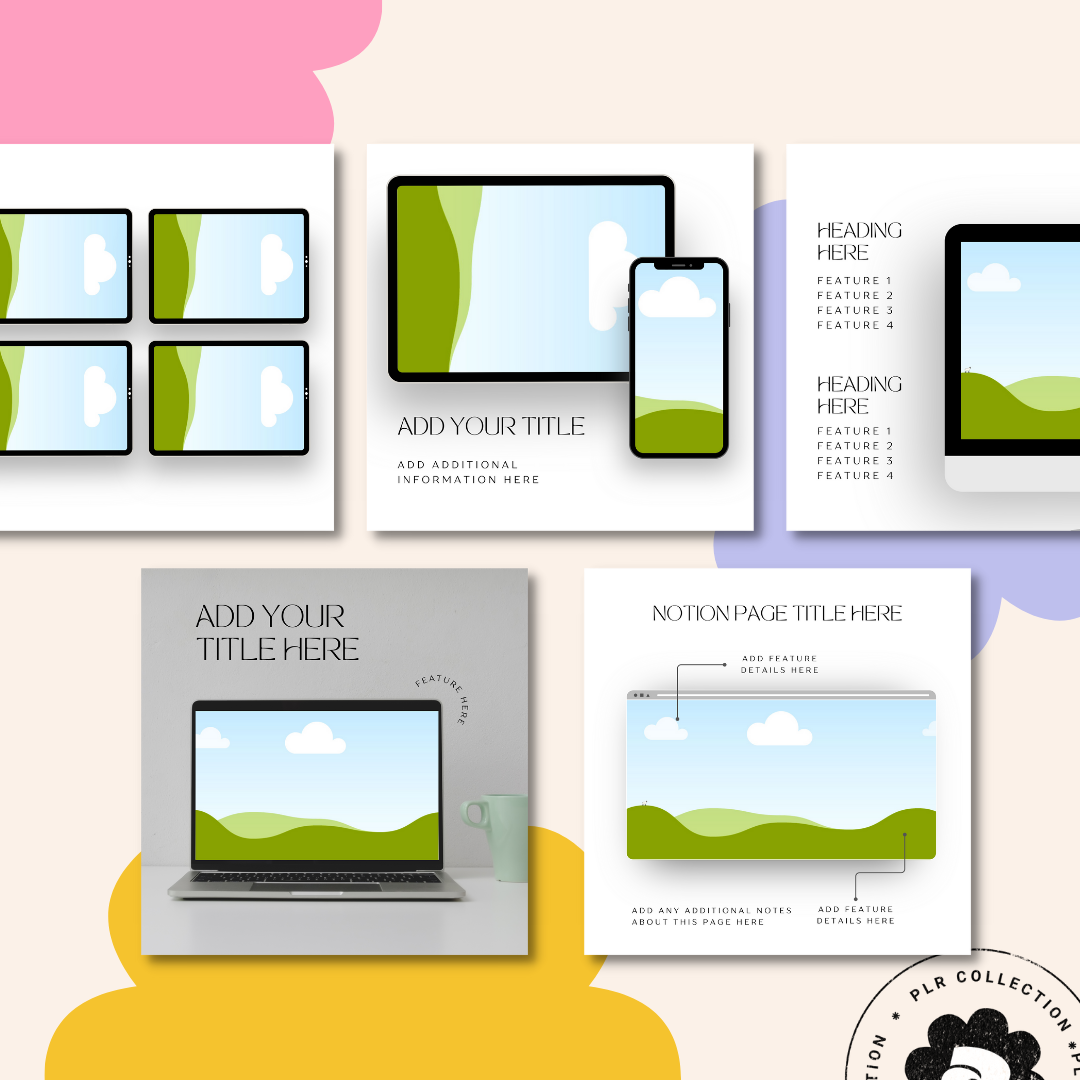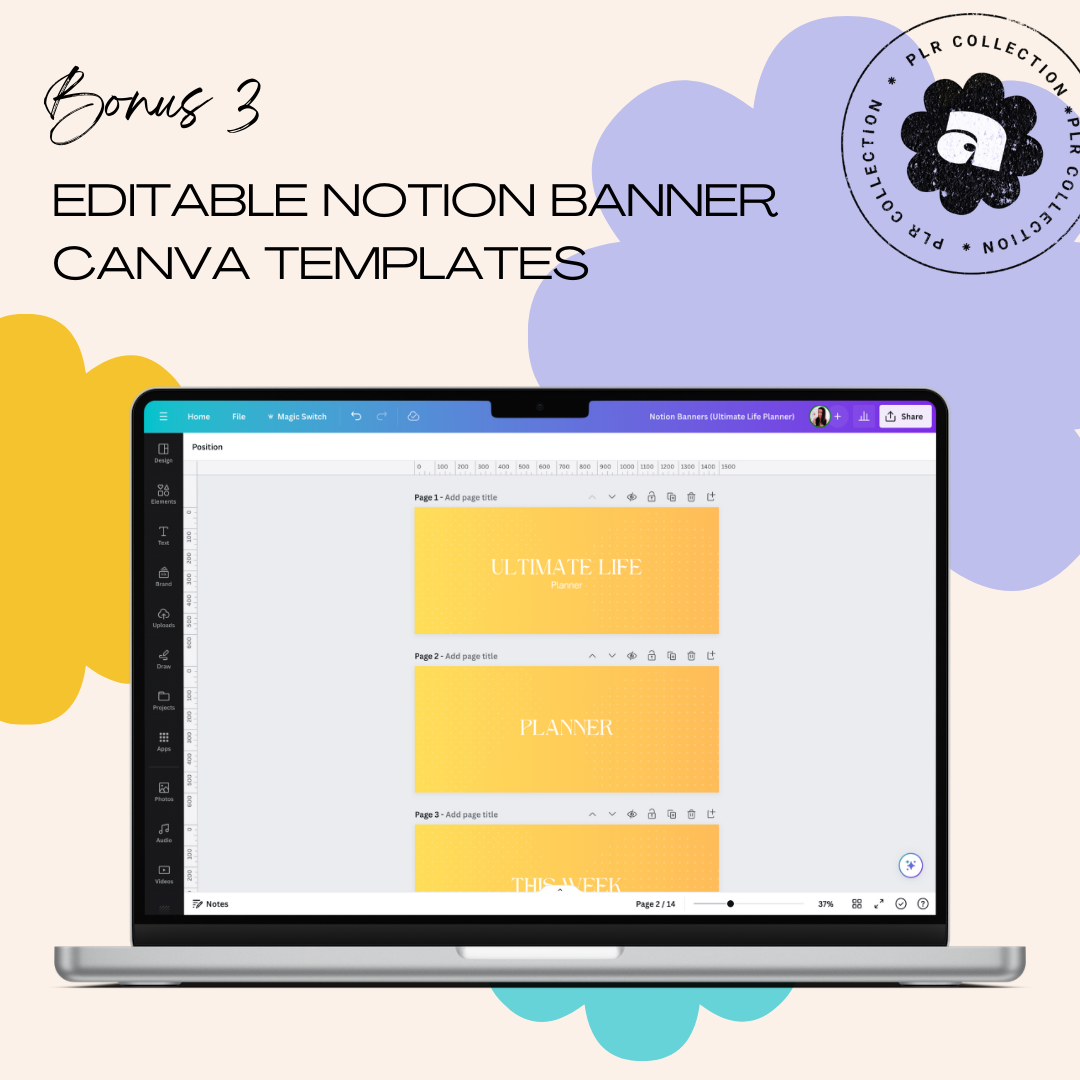 PLR Planner Notion
So happy with the planner , saved my time
PLR - Ultimate Life Planner Notion Template (Commercial Use)
Awesome Template
I have been looking to start selling Notion planners with my other planners in my shop, but starting from scratch is just too overwhelming with all that I already having to do. This template is exactly what i needed to quickly enter into making Notion Planners. Thank you so much. I can quickly turn over my own style of planner with this to go with my other planners in my shop. Thank you so much. You saved me so much time.
PLR FAQs
What is PLR?

PLR (Private Label Rights) refers to the permission granted to you to use a pre-made template as if it were your own. This means that you can take the template, modify it, and sell it as a unique product on your Etsy shop. However, keep in mind that you still need to be creative and make some changes to the template to avoid selling a duplicate product.
Can I edit the PLR template?

Yes, you are encouraged to edit the PLR template as much as you like. This is actually one of the benefits of purchasing a PLR template – you have the flexibility to make it your own. However, it's important to follow the License Terms when using the template.
How much of the PLR template will I have to change?

You don't have to make extensive changes to the PLR template, but it's recommended that you make at least a few changes to ensure that the product is unique. Some examples of changes you can make include altering the colors, font, or elements of the template.
Is it legal to sell this PLR template on Etsy?

Yes, it is legal to sell PLR templates on Etsy as long as you follow the platform's guidelines. However, it's important to note that Etsy doesn't allow duplicate products, so it's recommended that you make some changes to the template to make it your own.
What is the difference between PLR & MRR?

You can learn more about the PLR and MRR terms of use by clicking here!